Welcome
Welcome to the website for the Church of England Parish of Goldenhill and Tunstall.
Please read more about our church on this site, and come and visit us once the pandemic is over.
Coronavirus (COVID-19) Pandemic Advice
In light of the Government guidance around non-essential contact, the Archbishops of Canterbury and York have issued advice that public worship is suspended until further notice.
​
To watch the Live Stream of services

click here
​
For the Daily Mass readings for each day and the
Offices of Morning and Evening Prayer click here.
Please do subscribe to our YouTube channel
​
Fr John will be leading an

assembly for primary school children every Wednesday at 3:30pm.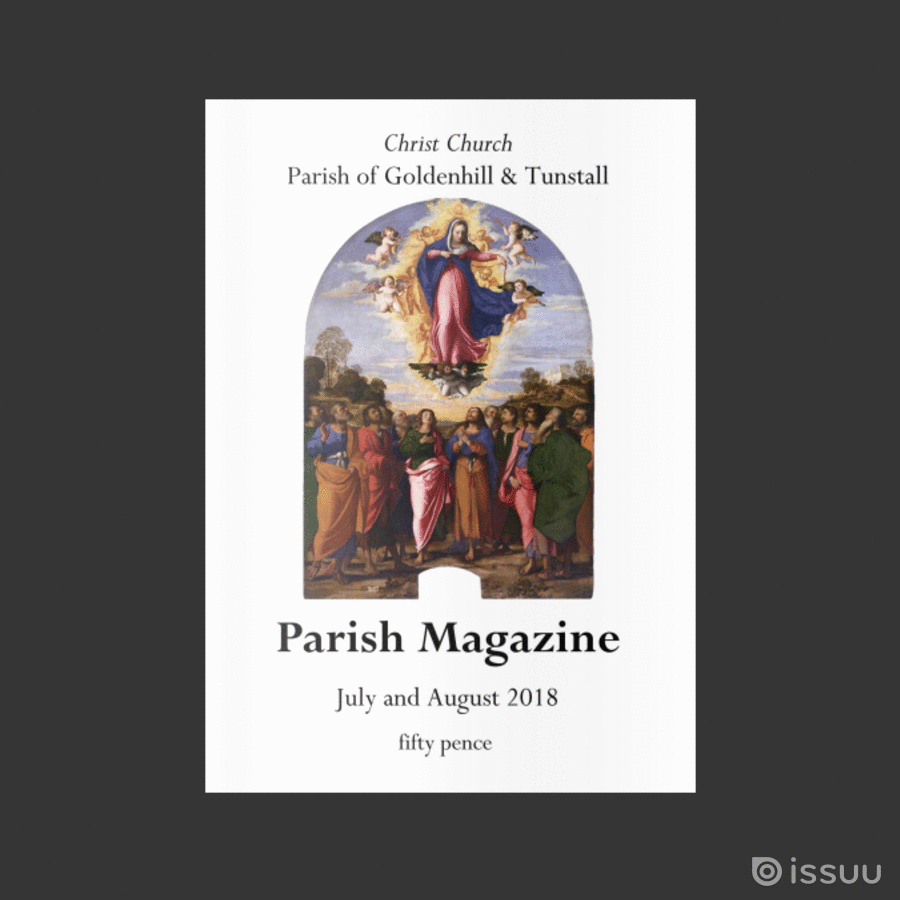 Please click the image above to view the current edition of the Parish Magazine
Safeguarding
​
Christ Church is committed to safeguarding and has adopted the National and Diocesan Policies.
If you have a safeguarding concern regarding our parish, or for more information please click here.
If a child or adult is at immediate risk of significant harm, contact the police on 999.