Welcome
Welcome to the website for the Church of England Parish of Goldenhill and Tunstall. Please read more about our church on this site, and come and visit us.
Baptism (Christening)
​
Children are baptised during the Sunday 10am Parish Mass.
Weddings
Christ Church offers a traditional setting for your wedding.
​
​
​
​
​
​
​
​
Services
Sunday Services
8am Said Mass
10am Sung Mass
6.30pm Evening Prayer & Benediction

Mass is celebrated throughout the week in the parish.
​​
Any additional services or alterations to the above will be announced on the weekly pewsheet below.
​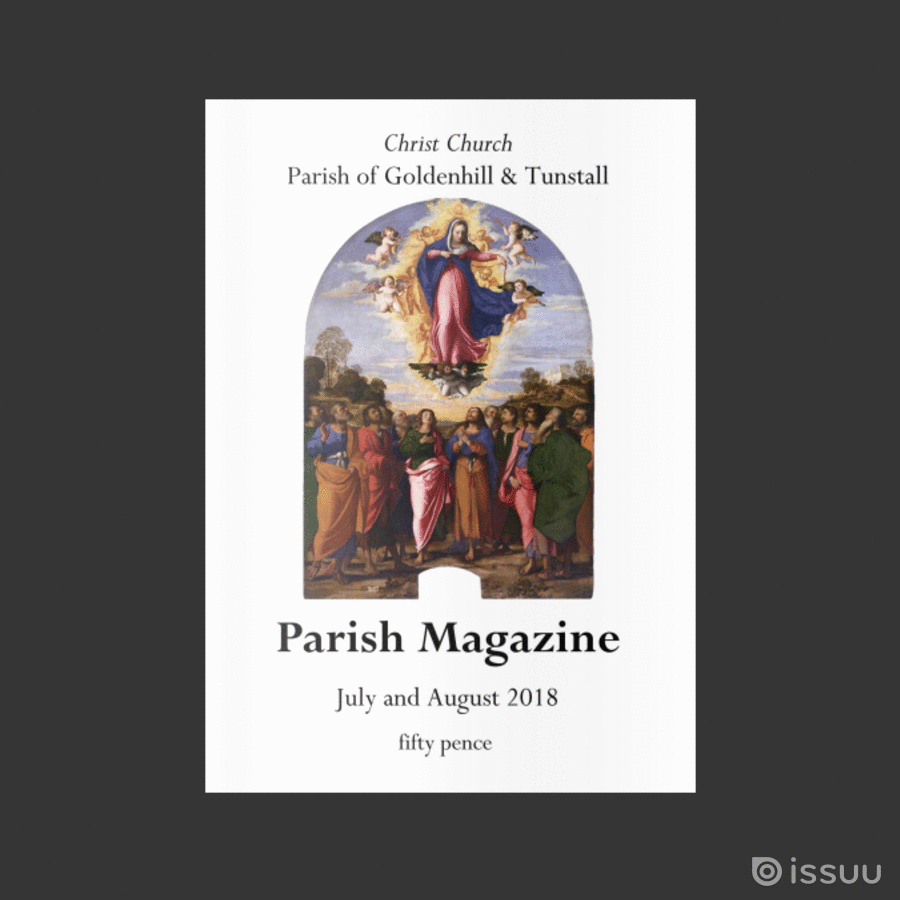 Please click the image to the left to view the current edition of the Parish Magazine
Safeguarding
​
Christ Church is committed to safeguarding and has adopted the National and Diocesan Policies.
If you have a safeguarding concern regarding our parish, or for more information please click here.
If a child or adult is at immediate risk of significant harm, contact the police on 999.